Focus On: Zhou Long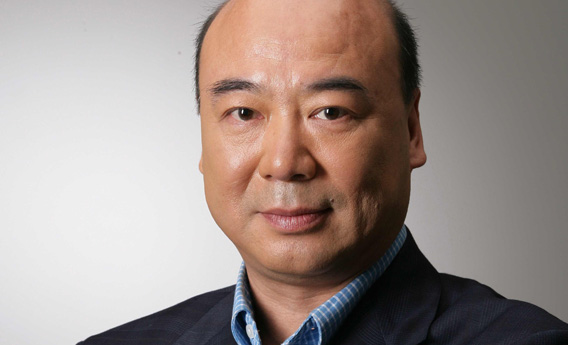 Like many of his Chinese-born colleagues working in the US, Zhou Long has carved a distinctive musical style by fusing esthetic elements from both his native and adapted cultures. The difference is that, while the music of many US-based Chinese composers can be heard as a living document of shifting identities, Zhou's principles were largely in place before he left his homeland.
Those ideals are largely rooted in the Tang Dynasty (618–907), a golden age when China's intellectual and artistic greatness was a direct reflection of its interaction with neighboring cultures. That worldview lay in stark contrast with Zhou's teenage years during the Cultural Revolution, when the country had decisively cut itself off from the world. Zhou's background as the Beijing-born son of a fine arts professor and Western-trained soprano marked him as a candidate for particularly severe "re-education" in the countryside.
After injuring his back from heavy lifting, Zhou was reassigned from peasant labor to become the musical arranger for a song and dance troupe near inner Mongolia. It was within that environment that—despite official proclamations of Western music's bourgeois decadence—he first encountered clarinets and cellos sitting alongside traditional Chinese instruments. This juxtaposition of cultural influences—with Western instruments mimicking their Chinese counterparts and vice versa—would later mark his work with the New York-based ensemble, Music from China, during his early days in the US.
Even today, Tang references crop up frequently, sometimes overtly, in Zhou's works, although the composer makes claims only to personal, not historical, authenticity. "The Tang Dynasty has no surviving music," he says. "But the literature has many detailed descriptions of how it sounded, and the language of the poetry itself already suggests music to us today."
In Zhou Long's Own Words
On the Cultural Revolution:
"Most of us were sent to the countryside. Some stayed for just a couple of years. I was in a state farm up in Northeastern China, near the border of the former Soviet Union, for five years after middle school. I was 16 years old. I worked to grow wheat, beans, and corn. And I drove a tractor."
On the Class of 1978:
"It is a kind of group, I would agree. We have similar backgrounds, not only in China but many of us were classmates at Columbia, too. But we have different goals and directions. Some pay more attention to multimedia works or film soundtracks. I do a lot of chamber music (especially combinations of Chinese traditional and Western instruments) and some orchestral works. We used to discuss our pieces. All of us used to get together and be very honest. Everyone's too busy now."