Focus On: Bright Sheng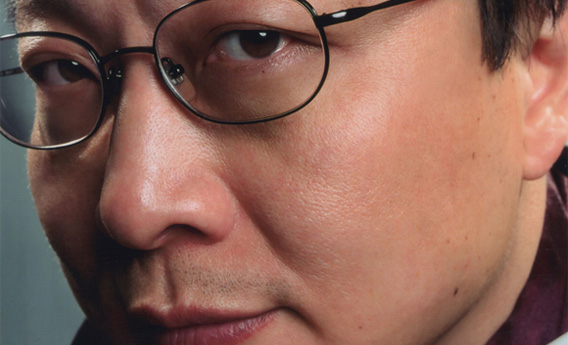 As the first member of the Class of 1978 to gain professional attention in New York City, Bright Sheng has always stood apart from most of his Chinese colleagues because he studied at the Shanghai Conservatory—rather than Beijing's Central Conservatory—and emigrated to the US with his family, not through the graces of professor Chou Wen-Chung of Columbia University, where he later studied after two years of study at Queens College.
During the Cultural Revolution, Sheng's musicianship landed him a position in a song-and-dance troupe in remote Qinghai, on the Tibetan plateau. Musically able, he spent much of his time collecting folk tunes in the region and had a vague notion that he wanted to be a composer. "Back then, I thought all you needed to do was come up with a good tune," Sheng says.
Although the Shanghai Conservatory and his subsequent American education refined that notion, Sheng found his musical voice under the ongoing tutelage of Leonard Bernstein, whom he first met at Tanglewood. "I remember showing Mr. Bernstein a work I was proud of," Sheng recalls. "He asked me, 'For whom did you write this? Yourself? The conductor? The musicians? Your colleagues?'" And I couldn't answer. I'd never thought about it … Now, of course, the question is silly, but in the early 1980s there was still so much 'Who-cares-if-you-listen?' [mentality] in the air that it wasn't easy to admit that you write for an audience. Now, of course, I write for myself first, then the audience. If I get excited, then I think the audience has a chance."

In Bright Sheng's Own Words
On Western music in China:
"What was Western music like in China? It was like Chinese food here—not very authentic. Well, perhaps you get better Chinese food here than Western music in China, because at least here the chefs are Chinese. In China, the music teachers were often brilliant, but most of them had never left the country. They learned everything by the book. Music is not like science. You have to be part of the culture."
On the Cultural Revolution:
"When I came to America, I was still very angry about the Cultural Revolution and what it did to China. But at the same time, I also felt guilty about selfishly leaving the motherland in search of a better life for myself. Common sense held that China was hopeless, but at the same time my future in the US was also unsure. As I began making headway here, however, China also began picking up, which makes me feel very happy, even though I had no part in it."