Class of 1978: Class Photo
In the spring of 1978, the composition class of the Central Conservatory of Music began with a total of 32 students. All but five (listed below) were captured in this class photo dated January 10, 1981. Roll over the individual faces to identify each student and to learn of their respective whereabouts today.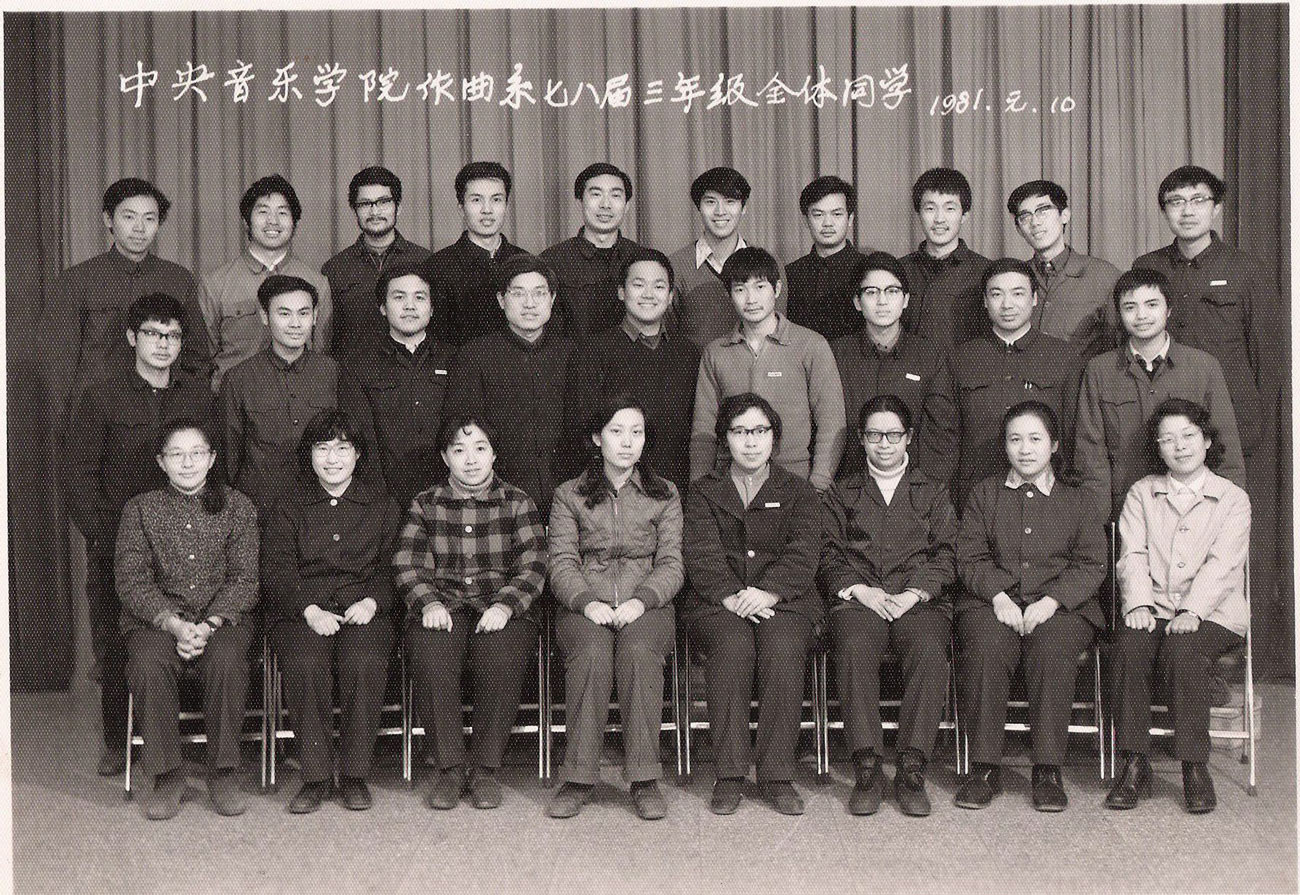 Missing from this photo are Yu Yong (虞勇), who is the editor of the People's Music Publishing House; He Song (何松), who currently lives in Hong Kong; and conductors Chen Zuohuang (陳佐湟), Hu Yongyan (胡詠言), and Shao En (邵恩). The three conductors transferred to the conducting department when it was re-established in the fall of 1978.